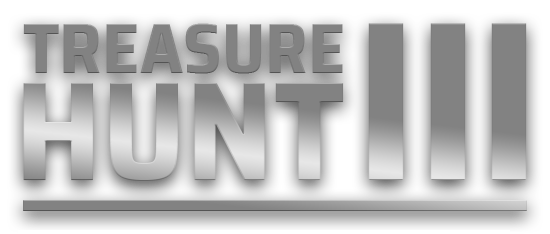 claim A free starter pack

You'll get a free account and 5 free units to play and win some amazing prizes.
We'll also add you to our newsletter to keep you updated.
Taurion Treasure Hunt #3 ENDED
It's nearly time for the 3rd Taurion Treasure Hunt.  Sign up and stay tuned.
START DATE > Friday August 28th
END DATE > Monday October 12th – COMPLETE
What is the Taurion Treasure Hunt about?
 
Every few months we require testers to test new features as we continue to develop new features for the full game. As an incentive to help test we provide excellent prizes along with our prize partners. All prizes are won in  provably fair way as Taurion is a FULLY Decentralised MMORPG.
Previous Taurion Treasure Hunts have been labelled as "Tech Demos", they demonstrated and tested: 
Movement
Basic combat
Prospecting
Mining
Inventory (and picking up / dropping)
Many smaller but fundamental parts of the game world/project and Xaya itself
Performance
…in the fully decentralised Taurion world.
You'll need a low end gaming PC to play. (a descrete graphics card).
FEATURES

Many features have been added and we are now in an alpha stage.
A lot of activities players can do have been made up to 100x easier than they will be in the full game, such as how much resources are required for crafting and building, and chances of finding artefacts and discovering blueprints.
Bugs are expected, even ones that stall or even break the game until a fix is applied. The UI is still under construction. 
Features currently missing from the full game include:
Skill progression

Skills can be leveled up for prospecting, mining, refining, crafting, transporting, building buildings, killing, and much more.

Reputation system: trust or don't trust other players (for attacking the same House)

Corporations and alliances

Trading / DEX marketplaces for each building

Shares

UI overhaul

NPCs

And more
These missing features are what will make Taurion a real game, thus this alpha is not a representation of what the full game will be like.
new added Features list
Discovering ancient artefacts

Common, uncommon, rare, ultra rare

Reverse engineering artefacts into blueprints
36 different vehicles (and blueprints) with varying stats (12 for each House)
~150 different blueprints / upgrades that can be crafted with different effects e.g.:

Slow enemy
Increase vehicle speed
Missile launchers
Beam lasers
Prospecting and mining upgrades
Shield boosters
Cargo expanders
Many more
Vehicle fitments (for upgrades) with millions of combinations
Different vehicles have different amounts of fitment slots

Turrets
Engines / energy
Structure

Buildings can be entered and exited

5 types of player made buildings (for each House) and services for each type (+ repairing)
Construction facility (craft upgrades)
Vehicle bay (craft and repair vehicles)
Command centre (provides all services)
Refinery (9 ores and 9 refined materials)
Research facility (reverse engineer artefacts and copy blueprints)
Energy buildings (not implemented)
Safe zones

Starter cities have a large radius that opposing Houses cannot enter
Static prize partner buildings have a radius where no combat can take place

1-click play (lite clients)
And lots more