Competition IS OVER.
BELOW IS FOR REFERENCE PURPOSES ONLY
$6000

in Crypto prizes + Assets

 +

$3000

in Referrals
FREE ENTRY
starts @ 20th DEC. 2019 – ends @ 31ST JAN. 2020 2pm UTC
We are hosting another Competition and Treasure Hunt that will test new features in the Taurion world. You can win prizes up to $5800 in BTC/ETH + More in SHR/CHI + Crypto Assets for various other projects. 
To sign up for a free entry pack and sign up for the newsletter:
NOTE: If you registered for the starter pack in the previous competition, you do not need to sign up here again.
– All cash prizes are paid out in BTC or ETH.
– The competition is provably fair. All code is open-source and transparent.
– The game world is completely decentralised and autonomous and the prizes are won in a provably fair way (no one can cheat).
– It's possible not all prizes will be found. The chances of finding them (not including avoiding attacks from other players) will be posted soon.
NOTE: This Alpha Demo is not representative of the full game as it only has a few features enabled. This competition will help test and better the game.
Requirements:

Currently Windows Only – Linux/Mac Coming Soon. Android Later.
Minimum:
Windows 7 64bit
Intel Core 2 Duo 3ghz / AMD Athlon II X4 640 3ghz
4GB RAM
5GB HD Space (includes Blockchain)
2017+ Intel iGPU / AMD APU
Internet Connection
Recommended:
Windows 10 64Bit
Intel Core i5-4570 3.2GHz/ AMD FX 8350
8GB Ram
5GB HD Space (includes Blockchain)
nvidia 1060 / AMD RX570 Graphics cards
Internet Connection
How to WIN?
There are 4 ways to win prizes in this competition.
Prospecting
Prizes are hidden around the planet Taurion and you can find them by prospecting (we don't know where they are). Successful prospectors can win the following prizes.
Gold Prize × 3 → $1,000 in BTC or ETH

Silver Prize × 5 → $500 in BTC or ETH
Bronze Prize × 10 → $100 in BTC or ETH
In addition to the cash prizes there are also numerous crypto assets which have been donated by various other projects. These will be populated in the Bonus section below.
NOTE: Although you may find a rare prize whilst prospecting – it will appear in your inventory but you can't claim the prize until it has been banked around the base of one of the 3 obelisks. Simply walking into the area below the obelisk will confirm your prize. Be careful, as other players can kill your unit and take the prize.
Prospecting also lets you know if there are any resources to mine in the region.
IMPORTANT: within a 3k Hex radius from the centre of the map, there is a 45% less chance of winning ALL prospectable prizes (essentially the edges of the map have double the chance of winning)
MINING
Scattered over the Taurion world are mine-able resources (ores). These resources are visible to the user after prospecting a region or they will already be visible if they have already been prospected.
After an area has been prospected – when all resources have been mined in a region and after 10000 blocks since it was first prospected, a region will be prospect-able again.
In order to win prizes by mining, you will need to bank enough resources to build a Medium class vehicle. You will receive 1 point for each vehicle you are able to construct. You need 20 of each resource to get a point, however you can get them in any order and stack up one resource at a time if you wish.
The leaderboard for who has constructed the most will also win cash prizes. (anyone caught using multiple accounts to obtain multiple prizes will be disqualified).
1st – 2 ETH
2nd – 1 ETH
3rd – 0.5 ETH
4th – 10th = 3000 CHI each
11th – 40th = 1000 CHI each
Combat
Life on Taurion isn't easy, and you may need to fight, or maybe you only want to fight. 
Combat is this tech demo competition is simple. You will auto attack anyone of an opposing faction within 10 hex range (7 for Jodon AoE Attack).
Fame
Killing makes you famous, or infamous. The players with the top fame earns themselves a great prize. 
The fame system ranks players based on their kills. These are the payouts for fame in order:
1st – 1 ETH
2nd – 0.4 ETH
3rd – 0.2 ETH
4th – 0.1 ETH
5th – 0.1 ETH
As well as kill tracking, you receive fame for kills – sometimes. The following describes how fame is determined.
Your account starts with 100 fame points

If you kill off a unit in an account, you take 100 of his fame points (unless the account has 0 fame points)

You then have 200 fame points

If you get to 1,000 fame points, you get to the next rank, e.g. Hunter Andy

If you get to 2,000 fame points, you get to the next rank, e.g. Slayer Andy

Once you are a Slayer, you can only get fame points from an account that is a Hunter, Slayer, or the next rank above.

You can only get fame points from someone with a rank the same, 1 below or 1 above

Players with a high rank will find it difficult to get fame

Fame is only cosmetic (for now) – but it shows you are "pretty good" at killing

It's possible, but gets difficult the higher rank you are, to cheat and farm fame from alts. However, this is all visible, so other players will know you are lame. It also costs you money
STEALING
You can of course steal other players assets and resources if you get to them before they get to a bank (and if they are in an opposing faction).
As part of the event we have opened up the possibility to win prizes from other projects as well, even ones not related to Xaya.

Now you can win through prospecting: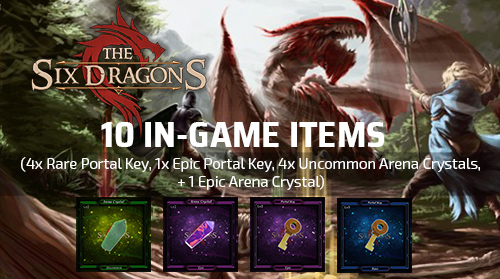 Discover 64km2 of Open-World full of surprises, escape 1 billion dungeons, craft items that you truly own and participate in a player-owned, decentralized economy with real-world value.
> https://thesixdragons.com/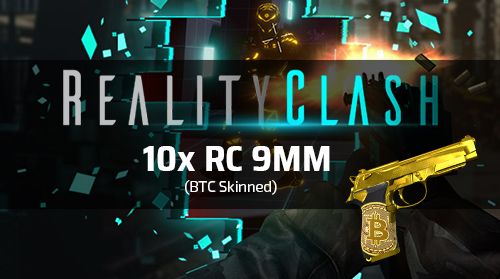 Experience augmented reality combat like never before!
Explore and control your local area, build powerful weaponry and challenge others to fast-paced mobile multiplayer combat
> https://realityclash.com/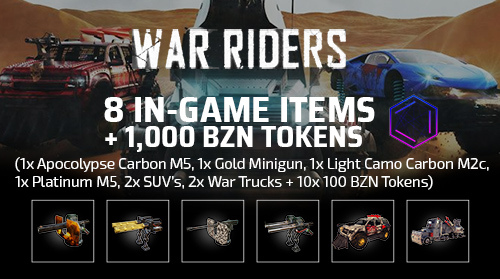 Mine or Die in the first MMO strategy game of mining cryptocurrency and blowing up cars
> https://warriders.com/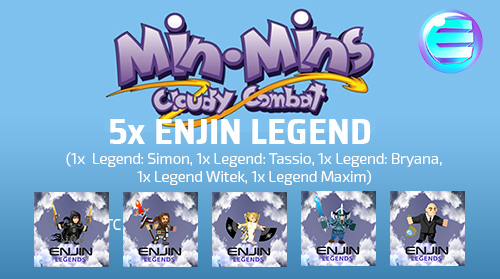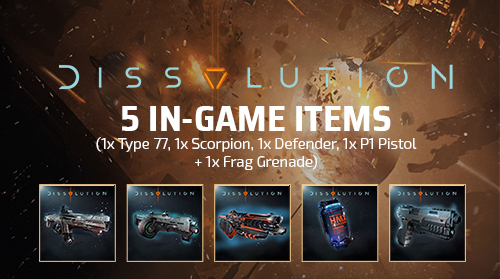 Experience tactical FPS combat in a cutthroat universe ravaged by an ongoing war of extinction between humanity and AI. Fight for loot backed by blockchain in competitive game modes.
> https://dissolution.online/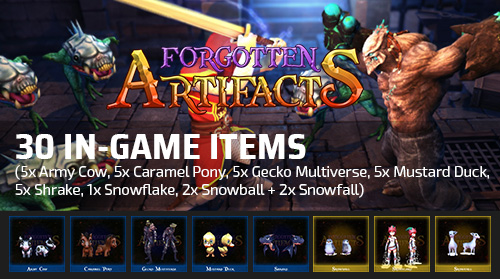 Forgotten Artifacts is an action role-playing (ARPG) hack and slash dungeon crawler video game powered by Enjin blockchain and created in Unity.
> https://forgottenartifacts.io/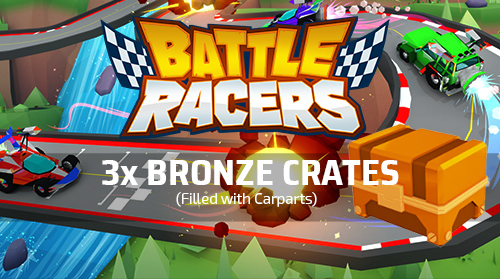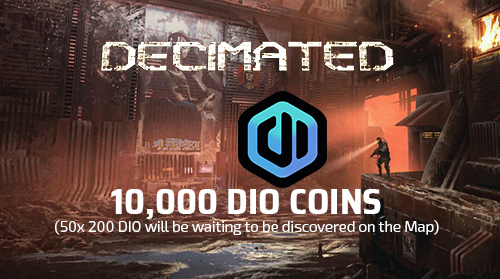 A multiplayer survival RPG with cryptocurrency and virtual item trading, in a post-apocalyptic cyberpunk world.
> https://www.decimated.net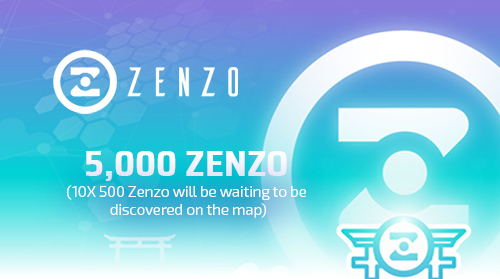 ZENZO Ecosystem is a project founded with the overall goal to empower gamers, through blockchain technology and cryptocurrency.
> https://zenzo.io/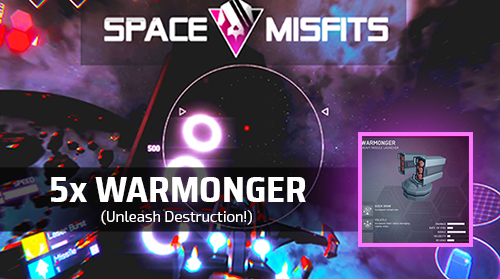 Space Misfits is a 3D Low Poly Space Sandbox MMO. Players can hunt, collect and mine for items and resources with real world cryptocurrency value. Become a space pirate, a trader or miner!
> https://spacemisfits.com/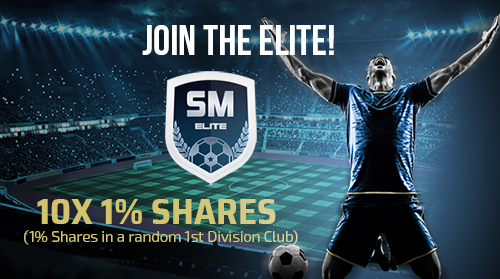 An evolution of the classic SM Worlds real-time multiplayer game, utilising blockchain technology, giving you true realism, ownership and total control.
> https://soccermanagerelite.com/
Cataria V is the only planet where Catmint grows naturally, the most valuable resource in the galaxy and Dr. Priss VonTreat knows it. You and your motley crew must save the planet!
> https://www.cats-in-mechs.com/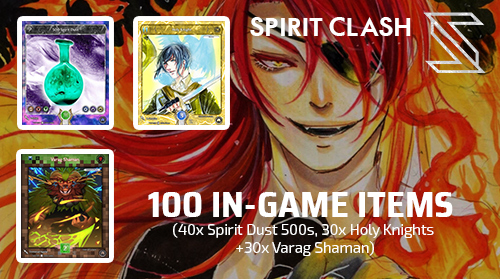 Spirit Clash, a battle for supremacy. Clash your way through the three spiritual cores of Mind, Body, and Soul to claim victory. The first player to control two of the cores wins the game.
> https://www.spiritclash.com/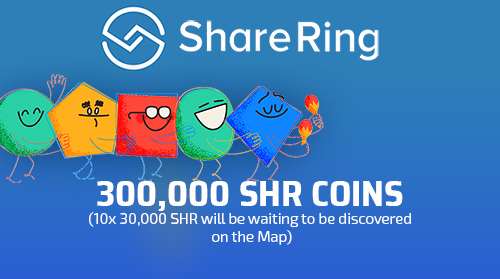 Sharering is a Blockchain Project for sharing and renting anything from one marketplace. Use Sharering Tokens to rent Holiday Apartments, Cars and much more.
> https://sharering.network/en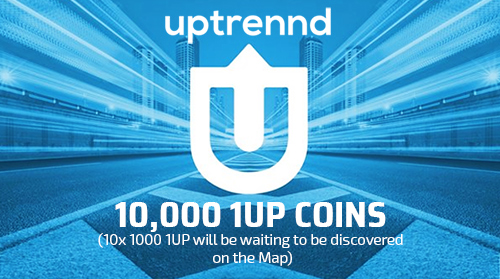 Uptrennd – A New-Era Social Media Platform,
created with the sole purpose of empowering the people.
> https://www.uptrennd.com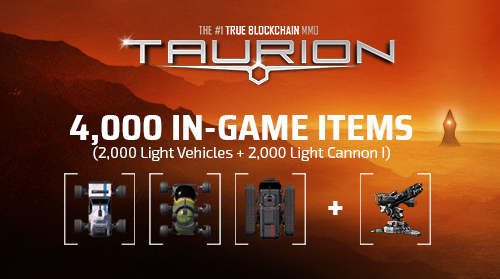 Player driven economy, decentralised and serverless game network, crypto-graphically secure and provably fair gameplay, all in 1 massive MMORPG that runs 100% on the blockchain
*All prizes are provably fair
More prizes could be added soon. Keep an Eye Out!

Disclaimer – Although winning the prizes is provably fair in the Taurion World, we cannot guarantee that the external companies and projects will pay out, although it is highly unlikely that they wouldn't.
Joining the competition is easy but you should first make sure you can run the Taurion Tech Demo by clicking the Tech Demo page at the top of this page and testing it out.
You'll need 2 things for the event:
 

A free entry pack (or some CHI)

 Taurion Game

Optional: Taurion Electron Wallet (To play in a fully decentralised way – faster, more secure, totally trustless. However this is not required).
Claim a FREE Entry Pack
You'll need an account and a starter vehicle to take part.
This normally costs some CHI per unit, the cryptocurrency of XAYA. But you can get a free account and 5 free units by adding your email on the right. (if you already filled in this form you can ignore it).
At the start of the competition we will create your desired username, 5 starter vehicles from a random faction, and a small amount of CHI for transaction fees.
If you were signed up for the previous competition you will need to first choose a house with your name you used in the last competition.
To sign up for a free entry pack and sign up for the newsletter:
NOTE: If you registered for the starter pack in the previous competition, you do not need to sign up here again.
Rules :
Anyone cheating the free to play offer (using the same address/name/email or other methods) will be disqualified. You may only apply for the free account once.
Download the Taurion Game
Download Here on the start date  >> https://taurion.io/tech-demo/
You can check the tech demo page for some basic instructions how to play…
Disclaimer: Although we will see this through to the end, any events out of our control may result in non-payments of prizes. However, this is highly unlikely.