Refer Players to the Taurion Tech Demo Competition and Win Big!
There are around $6000 in Cash Prizes (BTC/ETH and other Cryptos) and more in in-game assets for players who take part in the competition. And whenever a player wins a gold, silver or bronze prize, we'll pay out to you as well.
This is not an airdrop, so for you to win and them to win, they must play the game. It is not a giveaway (if they don't take part they won't get anything and neither will you). It's a Competition and Treasure Hunt, and but we provide a FREE entry as we want to you to help us test this early pre-alpha cutting-edge technology.
This is open to anyone and everyone. So you are not required to have a website, you can promote it however you like (Telegram, Twitter, Discord).
Here's what the prizes for referring a winner looks like: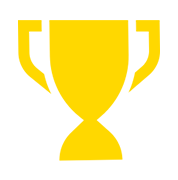 3 X GOLD PRIZES:
PAYS YOU $500 FOR EACH WINNER YOU REFER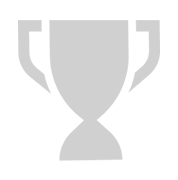 5 X SILVER PRIZES:
PAYS YOU $100 FOR EACH WINNER YOU REFER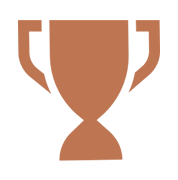 10 X BRONZE PRIZES:
PAYS YOU $20 FOR EACH WINNER YOU REFER
We'll also pay $10 for every player you refer whom wins the mining reward (up to 40 winners) – that is $400
and
We'll match the Fame prizes. So that's 1.8 ETH
That's a potential of $3000 in Prizes for referrers. Remember that the players you refer need to compete in the game for you to win as well. So referring real players that play games is a must or it's a waste of time.
The decentralised, censorship resistant, unstoppable game universe is provably fair and opensource, so it's possible to verify if someone did win. We don't know where the prizes are as that is random.
To get started referring players to us you will need a XAYA wallet and to create a unique name in the XAYA blockchain. You will need a tiny amount of CHI to do this; you can ask someone in Telegram or Discord and they will send it to you.
These are the instructions (however if you need help just contact us):
1. Create a XAYA p/name   **

2. Replace "myname" (without the "p/") with your XAYA name in this URL:
https://taurion.io/treasure-hunt-2/?utm_source=myname
3. Use that URL to refer players to us
4. When the competition ends we'll provide instructions through our social media channels and newsletter regarding how you can claim your prize.
**If you are a large website, we can create your name for you if you contact us on discord or telegram.
We'll keep track of all referrals and provide a sheet with all the people you have referred here.
Rules:
You must refer a minimum of 2 winning players to qualify. You may not refer yourself. Anyone may participate. Play nice and participate in good faith. Any referrals that are obvious spammers (same IPs, botnets, same emails, etc., etc.) will be banned.
You can see all referrals here – they are updated real time https://f2p.taurion.io/tableView.php